‍When you think of pet adoption, you likely think of a heart-warming experience that brings together a pet in need and a loving home. But the reality of pet adoption is much more complex – and dire. With more and more animals in shelters and rescue groups, the pet adoption crisis is a growing problem that needs to be addressed.
Whether you're considering adopting a pet yourself, or just want to help out, there are ways to make a difference and support animal welfare. From volunteering your time to donating money and supplies, you can help alleviate the pet adoption crisis and make a positive impact on the lives of animals.
What is the Pet Adoption Crisis?
The pet adoption crisis is the increasingly dire situation with animals in shelters and rescues. There are simply more animals than there are homes available. This means more and more animals are left waiting for their forever homes.
At the same time, many people are choosing to adopt a pet over purchasing one from a pet store. But even with more people looking to adopt, the sheer number of animals – especially in larger cities – remains a problem. There are a number of reasons behind the pet adoption crisis, including the following:
People returning to the office after COVID-19 restrictions
Pet owners do not have time for their pets any longer now that life is returning to a pre-pandemic state
Overpopulation of animals
Cost of living makes people worry that they can't afford a pet
The Magnitude of the Pet Adoption Crisis
There are millions of animals in shelters and rescues across the United States. It's a staggering number, and it's one that's only growing. Many of these animals are those who have been abandoned by their owners. Meanwhile, others are simply there because their owners can no longer care for them. Some animals are just there because their owners can't afford to take care of them anymore.
Around 3.9 million dogs are put into shelters each year by their owners. There are also about 3.2 million cats in shelters each year. And those numbers have been rising in recent years, so the pet adoption crisis is only getting worse.
How You Can Help
The pet adoption crisis is a complex and pressing issue. With more and more animals in shelters and rescues, it's become increasingly difficult to adopt a pet and find them a loving home.
The good news is that there are many ways to make a difference. Here are some ideas to consider:
– Get your friends and family to adopt instead of buying from a breeder.
– Encourage your friends and family to adopt animals and get them spayed or neutered to prevent any future unwanted animals from being born.
– Spread the word about pet adoption. The more people who are aware of the pet adoption crisis and the importance of pet adoption, the more people who will look to adopt. So share your story and encourage others to do the same.
– Donate money and supplies. There are many ways you can donate, from financial support to donating items from your own home that the animals need.
Volunteering at Animal Shelters
Not only is volunteering at animal shelters a great way to give back and help out the community. It's also an excellent way to meet animals and get a feel for which ones you might want to adopt.
You can help with a wide variety of tasks, like taking animals for walks, cleaning cages, and helping with administrative tasks like data entry. Many shelters also offer training courses to help you learn more about particular species of animals and how they behave.
Animal shelters need all the help they can get, so you can feel good knowing that your efforts are making a difference.
Donating Money and Supplies
Even if you don't have time to volunteer, you can always donate money or supplies that shelters and rescues need to keep their operations running. Money is obviously needed for the operation, but there are many other things that are important for the day-to-day life of the animals at shelters.
Things like food, litter, toys, and veterinary supplies all make a big difference. It's not always easy to get donations, so make sure you keep an eye out for opportunities to help out.
Spreading the Word About Pet Adoption
If you're not ready to get your hands dirty and get involved in helping out a local shelter, you can still make a difference. You can help animals find homes by spreading the word about pet adoption.
The more people who know about adoption, the more people will look to adopt their next family member. You can share adoption stories, host adoption events, and spread the word on social media. You can also encourage people to spay and neuter their pets to decrease the number of unwanted animals in need of adoption.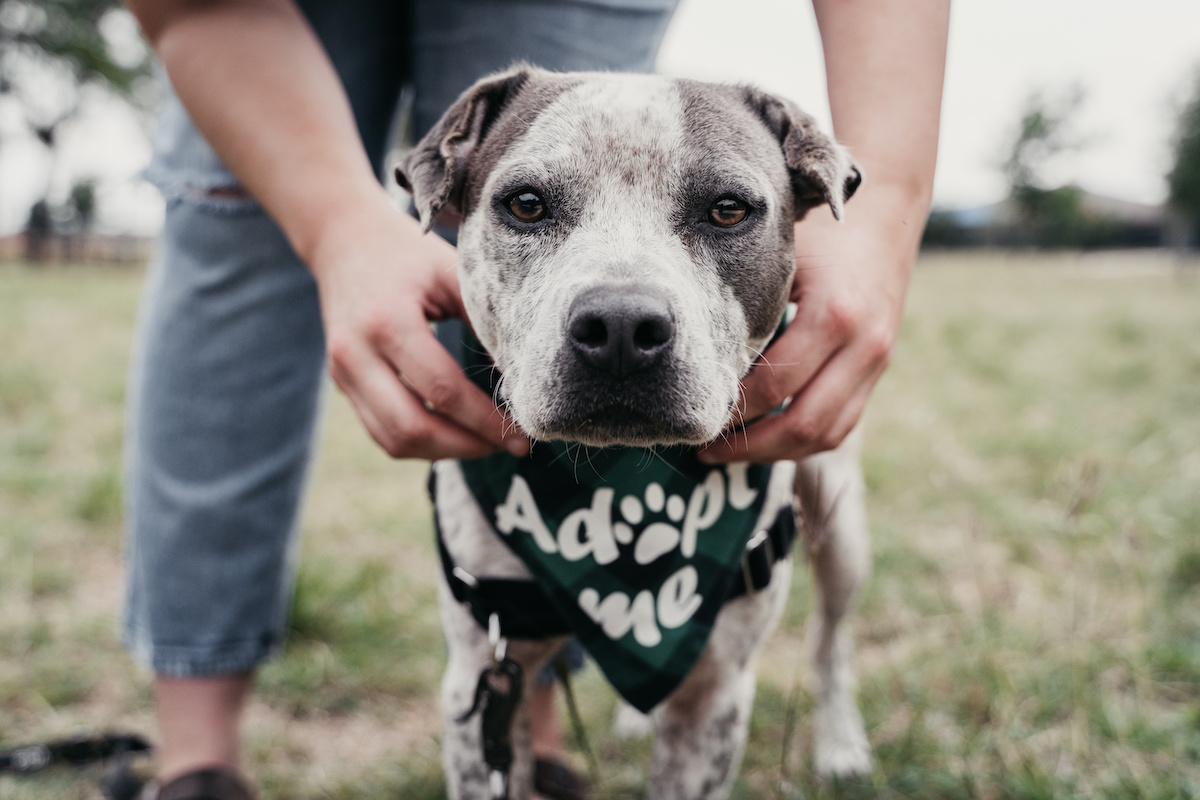 Adopting an Animal
If you're really passionate about helping animals find homes, you can always adopt an animal. Adopting an animal is a great way to help out a shelter or rescuer who's dealing with an overpopulation problem.
You can adopt from a shelter or rescuer in your area, or you can also adopt through an online service. There are also pet adoption websites that connect people who want to adopt with animals in need.
Thinking of adopt a pet for the holidays? Read our blog about this topic by clicking here.
Pet Fostering
Another great way to help out animals in need is to foster them. If a particular animal is in a shelter or rescue for a long time and has yet to be adopted, you can foster that animal until they find a suitable home.
This way, they're able to socialize and interact with other people while they wait. This makes them more adoptable. You can foster animals such as kittens, puppies, and rabbits. Some shelters will even allow you to foster puppies and kittens together, which means you can help more animals at once.
Working with Animal Rescue Groups
If you're passionate about helping animals in need, you might want to look into working with a local animal rescue group. Rescue groups help animals who suffer from abuse and neglect. They also help animals whose owners can't take care of them anymore, such as elderly people who are no longer able to care for their pets. There are many different types of animal rescue groups, including those that focus on specific species.
Get the Proper Care Your New Furry Friend
If you decide to adopt a new pet, it's important to remember the veterinary care that's necessary for their health. Here are a few things they will need:
Annual Vet Visits: Just like humans, pets need regular check-ups with the veterinarian. This is the time to ask about vaccinations, as well as discuss any other health concerns such as weight or diet.
A vet visit is the time to ask about vaccinations, as well as discuss any other health concerns such as weight or diet.
Vaccinations: Vaccinations are important for pets just as they are for humans. Ask about the vaccines your pet needs and make sure you stay up-to-date on the schedule.
Nutrition: Pets need certain nutrients to maintain good health. Some pets may need a special diet for existing health conditions. Your veterinarian can help with this.
Safe Home Environment: Pets live in an environment that we control. Ask about things you can do to make sure they stay healthy, such as cleaning up chewing hazards.
Get Your New Pet in Great Health with Animal Care Center
If you're thinking of getting a new pet, the Animal Care Center is the perfect place to start! Our experienced veterinarians can provide your new pet with the care and attention they need to stay in great health. Our team of experts can provide a full range of services, from routine checkups to more specialized care.
When you visit the Animal Care Center, you can rest assured knowing that your pet will be in the best hands. Our team is dedicated to providing the highest level of care, and we always strive to keep your pet healthy and safe. So if you're looking for an experienced veterinarian to take care of your new pet, contact us to schedule an appointment.