Summer is here and millions of families are preparing to go on vacation. But for families with pets, their excitement might be dampened by the thought of the furry family members they're leaving behind at home. Luckily, pet boarding is a great option to get great care for your companion and peace of mind on your summer vacation.
While some vacation destinations allow you to bring your pet along it can be difficult to find pet-friendly rentals. Not to mention the extra transportation expenses as well. Some pets don't like to travel, especially long-distance. So, it's often easier to set up safe accommodations for your pet while you're gone.
The prospect of leaving your pet for any length of time can be nerve-wracking. The stress is amplified even further if you're planning on boarding your pet at a facility as opposed to leaving them with a friend or family member.
Whether you're preparing to board your pet for the first time or you're looking for ways to improve the experience, this article is for you. We'll discuss everything from how to find the best boarding facility to how to help your pet cope with the separation.
What is Pet Boarding?
Boarding your pet means leaving them in the care of another person while you're away. The term "boarding" is used regardless of whether you leave your pet with a private boarding facility or with a friend or family member who is comfortable caring for your pet in your absence.
The most important thing to remember when it comes to boarding your pet is that it involves a significant responsibility. You're trusting another person or organization to care for your pet as if they were their own.
Why Board Your Pet?
There are several reasons why you may choose to go with pet boardin. If you're planning a trip that will last longer than your pet typically stays alone, boarding is a good idea.
You may also choose to board rambunctious or nervous pets if you are hosting a party at your home. Another idea is if your extended family is coming in from out of town to stay for a few days.
Boarding your pet may come in handy if you're moving and don't want to deal with finding accommodations for them during the transition. Some boarding facilities even offer special programs to help ease your pet's transition into a new home.
Choosing a Good Pet Boarding Service: How to do it Right 
You may be more comfortable leaving your pet with a trusted friend or family member, but that isn't always an option. In many situations, a reputable boarding facility is a safer, more convenient solution. Consider the fact that while your friend may have to leave for work each day. A boarding service has employees whose entire job is to care for and engage with your pet.
When you are looking for a place to board your pet it's important to do your research. The following tips can help you choose the best pet boarding facility in your area:
Do some digging- There's more to selecting a boarding service than just picking the one with the catchiest name. Ask trusted friends and neighbors for recommendations. Hop online and look for reviews. Do a quick Google search and see what pops up.
Tour the facility- Researching online is a great place to start but it's important to visit in person before committing. This will allow you to check the cleanliness and organization of the facility and talk with the workers who will be taking care of your pet. Trust your gut if anything seems worrisome.
Ask Questions- What will your pet's daily routine be like? Is there ample time for exercise and play? Can they spend time outdoors? Will they be able to socialize with other animals? What is the feeding schedule? Where do they sleep at night? Will staff be on site 24 hours a day or do they leave for the night? Also, be sure to discuss any health issues your pet may have to be sure they are equipped to handle their special needs.
Consider safety- Safety should be your top priority when choosing a boarding service. Look for a facility that requires its guests to have up-to-date vaccinations and that has a veterinarian on-call for emergencies.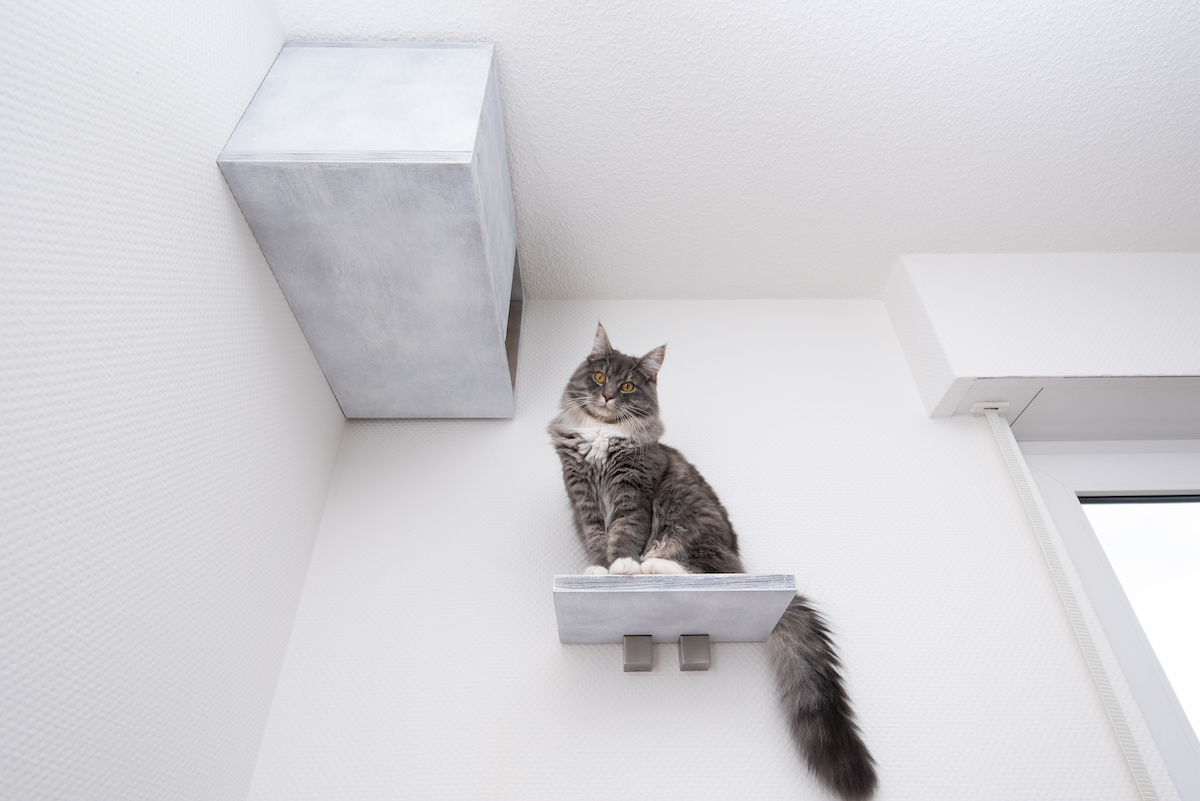 What to do Before You Board Your Pet this Summer 
While it's necessary to do your research before selecting a pet boarding facility, it's equally important to prepare your pet before you drop them off. Here are a few things you can do before you board that will make the transition to a new environment easier for you and your furry friend.
Visit your vet- Make an appointment with your vet at least 2 weeks before your pet is due to be boarded. This gives you ample time to make sure your pet is up to date on their vaccines, and that they are sufficiently de-wormed and de-flead. This is also a great time to discuss separation anxiety. Your vet may have some tips to help your pet cope with their new surroundings.
Schedule a trial run- If you or your pet are experiencing separation anxiety, consider dropping your pet off at your chosen facility for an overnight visit. This may ease your mind and make your pet more comfortable with an extended stay.
Establish a sleeping routine- If your pet is used to sleeping in bed with you or having free run of the house all night it may be difficult for them to sleep in an enclosure. Training them to be comfortable sleeping alone will help ease the transition at the boarding facility.
Keep their diet consistent- The days leading up to boarding are not the best time to try out a new type of food or treat. Stomach distress will make an uncomfortable situation even worse. If your pet is picky or prone to upset stomach, ask the boarding service if you can send your own food and treats.
Tips for a Stress-Free Pet Boarding Experience
You have found a fantastic boarding service and researched it thoroughly. You've visited your vet and prepared your pet for unfamiliar surroundings. Now the big day has arrived! It's time to drop off your furry bestie and say goodbye. How can you make this transition smoother for you and your pet?
Bring the comforts of home- While the boarding facility probably won't want you bringing everything your pet enjoys, a special blanket or toy from home might help your pet feel more secure in their new environment. Consider sending something with your scent. Choose an item like an old t-shirt that they can cuddle with if separation anxiety is a factor.
Drop off early- Nights will most likely be the most stressful part of your pet's time away from home. Try to drop them at the boarders early so they will have the whole day to get settled into their new surroundings before bedtime.
Be brave- Pets are pros at picking up on our emotions, it's one of the things we love best about them, but don't let this skill work against you. If you are overly sad or nervous when saying goodbye to your pet they will follow suit. When it's time to leave stay upbeat and cheerful and keep your goodbyes short and sweet.
Check in- While you are away a quick call or email to check on your pet is a great way to put your mind at ease, especially if your pet is fearful, old, or has special medical concerns.
Choose Animal Care Center for Summertime Pet Boarding 
No one likes to be away from their pet but boarding your pet doesn't need to be an uncomfortable experience. With the right facility and a little preparation, your pet can not only tolerate their stay- but they can actually enjoy it!
If you're looking for a safe, clean home-away-from-home for your pet while you vacation this summer give Animal Care Center a call. Come tour our facility and let our pet experts answer all of your boarding questions.