Whether you choose to work with a dog rescue in Smyrna, GA or one that is located out of the area (including out of state), doing your research is crucial to the success of your dog adoption.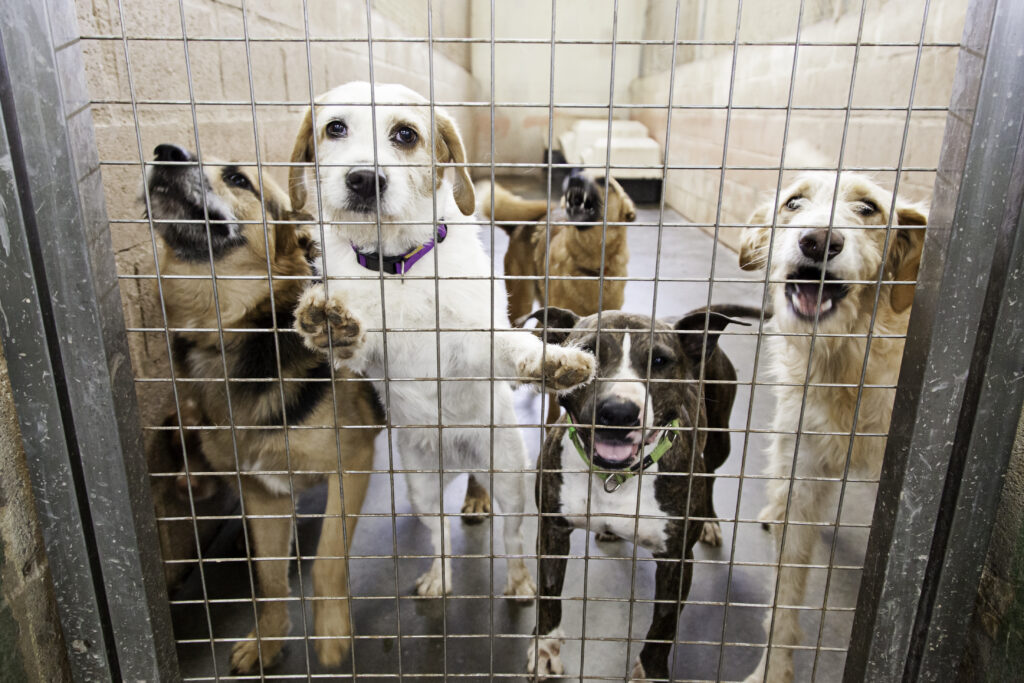 So, you are ready to adopt a rescue dog. Where should you begin?
In Part 1 of our Rescue Dog Series, we introduced several topics important to the process of helping a rescue dog become a wonderful family pet.
Number 1 on that list:   Research rescues and make a reasonable attempt to gather information about the dog's history. 
How to Research Dog Rescues in Your Community 
Talk to a Vet
Many veterinarians are familiar with local animal rescues and shelters and will be able to point you in the right direction. Some vets serve as medical advisors or they have patients who have had success with specific rescues. Contact veterinarian offices to ask what they suggest. That being said, if a vet doesn't want to make a referral, keep in mind that they have to be cautious about not endorsing adoption facilities with which they have no experience.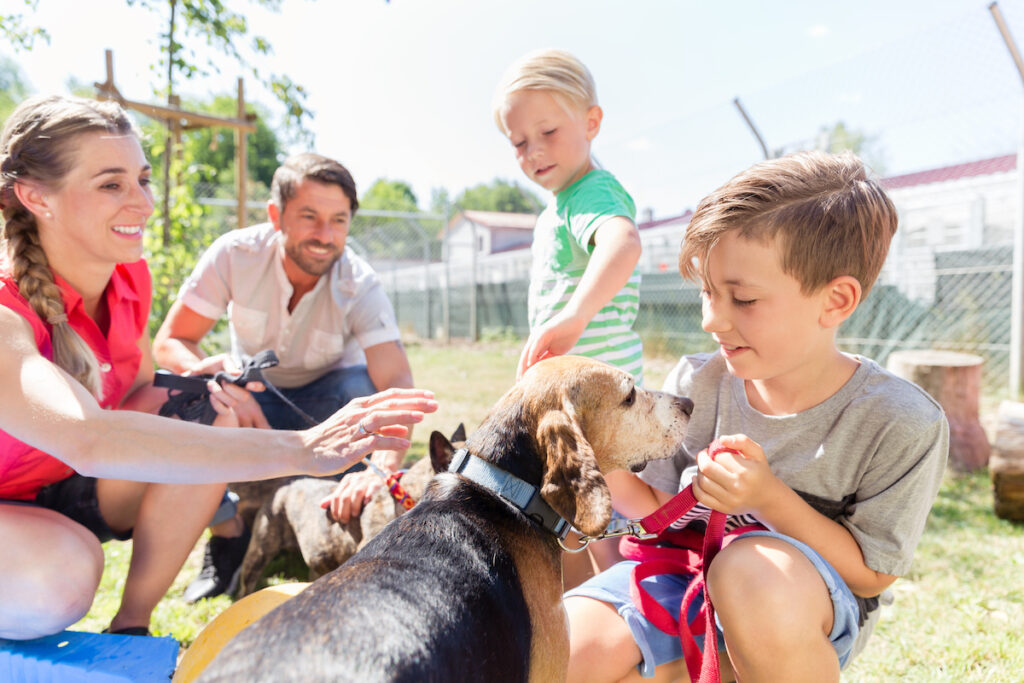 Talk to Neighbors
If your neighborhood has a social media page like Facebook, you can post a request for people to comment about rescues they've used in Smyrna or outside of the local area. Give people the option to private message you as they may not want to publicly share their experience, especially if it was not a good one.
Search Online
A Google search will generate a lot of rescues. We found this listing, which includes a number of local rescues and a few outside of Smyrna all in one place. You can also get specific with your Google search:
by breed (American Eskimo Dog Rescue)
by purpose (retired service, police or military dog rescues)
your local chapter of the  Humane Society or SPCA)
Use a Pet Search Service
PetFinder or a similar online service will give you lots of options for specifying the type of dog you are interested in. You can narrow your search by geography, too. They will send an email to you showing dogs that match your search criteria. It will list the name of the rescue where the dog is located, and you can investigate that rescue further (see below).
Visit, Learn About Rescues on Your List
Once you have a list of rescues where you can look for a rescue dog, go to their website to get a sense of the types of animals they handle. Some rescues specialize in "worst cases" — dogs that have been saved from harsh and dangerous circumstances such as abandonment, abuse or neglect, injury, or illness. Most rescues also acquire dogs from puppy mills where they are no longer wanted as a "producer." However, some dog adoption organizations may specialize in rescuing out of a puppy mill and they'll have dogs from all over the country.
Some rescues do a great job with preparing a rescued animal for adoption.They may take the time to assess personality, correct problem behavior, and housetrain before posting a dog for adoption. Others move dogs through the process rather quickly, only addressing basic needs and care of existing illness or injury.
Keep in mind that a lot of rescue organizations use a foster system; they won't have a physical facility for you to visit. After rescue and medical evaluation, the dogs go to a volunteer foster home. Other organizations will have a building and property of their own. Whenever possible, visit the rescue.
Remember: right now, you're still doing research, not looking for a dog just yet. That's going to require an application (discussed below).
Questions to Ask a Potential Animal Rescue or Shelter
If you cannot visit the rescue in person, call them or email them to ask the following questions (if these are not answered on the rescue's website).
How long has the rescue been in operation?
What is your percentage of successful adoptions (dogs not returned to them)?
Do you specialize in certain types of situations that the animals have been through?
What kind of training do the fosters receive?
After acquiring a dog, what is the evaluation process before making a dog available for adoption?
Do you spend time housebreaking the dog or teaching other obedience skills?
How do you assess if a dog is good with young children or other animals?
How long is your waitlist or waiting period ?
Are there any requirements you have of all potential adopters (ex, fenced yard)?
If you are interested in a specific dog, ask what they know of its history.
Animal rescues are evaluating your fit for ownership for any dog in their care because they want the adoption to be a success for you and especially for the dog.
Carefully Complete the Pet Adoption Application
From here, you should be able to narrow down your long list of possible rescues to a list of 10 or fewer where you want to submit an application to adopt. Every rescue asks potential adopters to complete a lengthy application. Some will even have you place an application only when you've identified a dog that you're interested in adopting. So you'll need to:
Read the instructions carefully.
Answer questions honestly and completely. If you had a pet in the past that you had to give-up, explain the circumstances. You'd be surprised how easily you can be found in a database if you've had to release a pet to a shelter or other agency.
Be specific about your requirements. If you know you don't want a large breed or have a weight limit, state this information in the application.
Don't omit references. If they ask for three references, list three or provide a reason why you are not able to do so.
Once You've been Matched to Rescue Dog to Adopt
It's an exciting moment when a rescue calls to say they think you may be a great match for a dog you're interested in or another dog that just came into their care. A few things to ask once you've been matched to an adoptable dog?
What do you know about the animal's history?
If it is a bitch that has been used for breeding at a mill, ask about the condition of the dog's abdomen. Some female dogs will have grossly distended bellies from overbreeding. This may not be the most suitable dog for a household with children.
How has the dog done in foster care decompression and observation?
What is the dog's current routine and diet?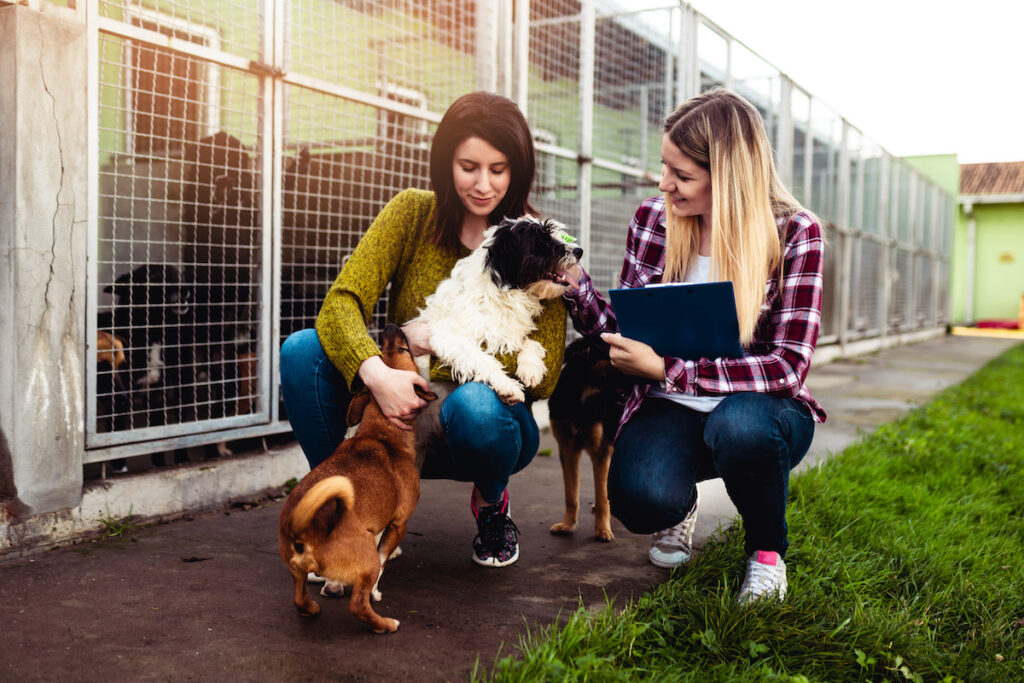 Sometimes these questions have to be answered by the foster. You will be asked to meet the dog at a foster's home. If you aren't comfortable with that, especially during the recent pandemic, request a neutral meeting place that is equal travel distance for each of you. Plan to spend at least an hour, longer if possible, with the dog. Ask the foster the questions above, if they haven't been answered already.
Final word of advice: Unless you are highly certain of a dog's history, particularly about biting incidents, interaction with children, resource guarding, and agreeableness with other animals, it is not recommended that you adopt a dog that you have never seen before. Think twice before you adopt any dog whose rescue affiliation you cannot verify or if you cannot personally communicate, via email or phone, with someone associated with the organization.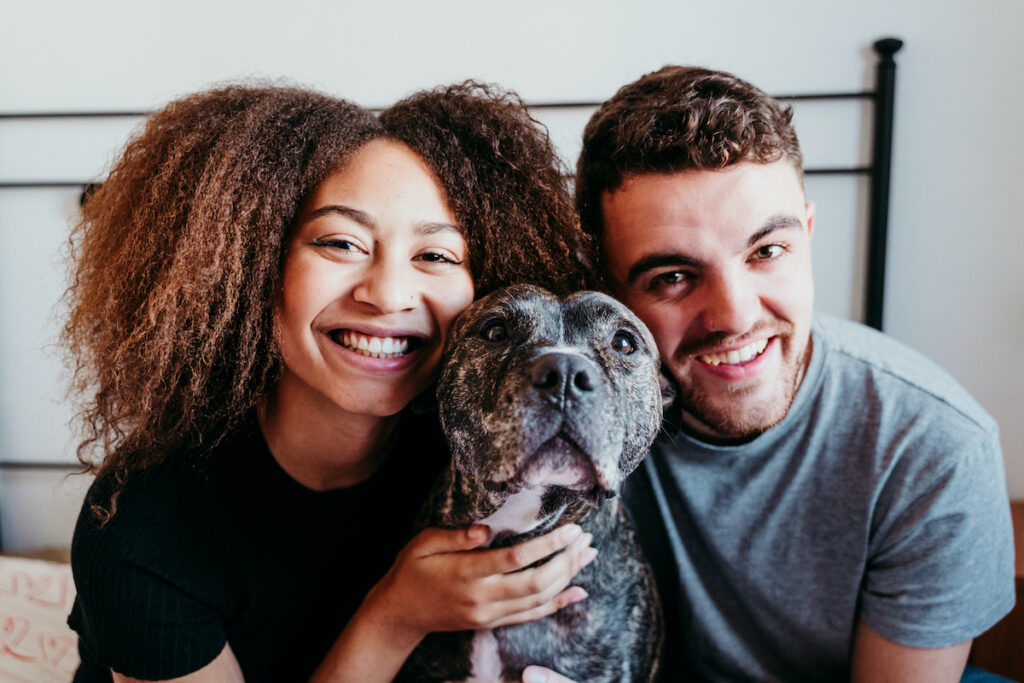 Adopting a dog can be such a rewarding experience. While the rescue agency's job is to their very best preparing the dog for a new home and a new family, you've got some prep work of your own to do before that dog walks through your door.
In our next blog post in The Rescue Dog Series, we will cover how to prepare your home and the *all important* dog decompression routine. In the meantime, if Animal Care Center of Smyrna can be of any help with your dog adoption or caring for your potential new pet's medical needs, please call our office.