Anyone who is a pet owner knows that leaving our furry friends behind is hard to do, especially if you're going on vacation and need to find someone trustworthy to care for them while you're gone. But the area is saturated with pet boarding options, and all you really want is for your pet to have a happy stay where they feel safe.
The good news is that there are ways that you can help your dog or cat have a great experience at pet boarding. Below, we'll go over some of the best ways for your pet to have a happy experience with any pet boarding service that you choose.
Your Pet Will Not Feel Abandoned
One note that we'd like to address is the feeling of abandonment with pets. While your pet may feel a little confused when you drop them off, they will not feel abandoned with the right pet staff at their side. You'll be surprised at how quickly your dog or cat warms up to a new friend who is helping them feel at home while you're away.
We are always there to make sure your pets are cared for with love. We allow for free-roam play in the play yard to keep your pet safe. The play yard is not a cage, it is a monitored area where your pet can socialize and have fun.
Know that we seek only the most compassionate employees to watch over your pets while you are away.
Conference with Pet Staff
Do you know who is taking care of your pet during their pet boarding stay? Before you walk through the door to drop off your pet, you need to get proactive. Schedule a conference with the pet staff as a 'getting to know you' meeting.
What happens during this meeting? Let your dog or cat meet with the pet care staff ahead of time. During this time, you can ask your pet's potential caregivers about the pet boarding process, make sure that your pet is comfortable with their animal care staff.
You want to meet the pet staff who is going to be taking care of your pet. Not only do you want to meet them, but you want to make sure that your pet is comfortable with the pet staff. The pet care staff needs to be able to form a relationship with your pet. For example, you don't want to drop off your cat and have them hiding in the corner when you walk into the room. This will make you feel sad at dropoff and get off on the wrong foot with your cat.
Meanwhile, plan to go on at least one walk with your pet staff. If you are going to leave your pet with someone every day, that pet staff will also be spending a lot of time with your pet. You absolutely want to make sure that you can trust the pet staff that you are leaving your pet with.
After you try out a couple of pet boarding options, go with your gut in terms of which boarding facility feels right.
1. Preparing for Your Visit
Now that you know about the importance of selecting the right boarding facility, let's talk about how to prepare for your pet boarding visit. If you have young children or other pets at home, it's a good idea to plan your pet's stay at least a couple of weeks in advance. This will give you time to prepare for your pet's absence and the time for your children and pets to get used to the idea of your pet being away from home.
If you have another dog in the house, it's a good idea to keep them separated before the day of drop-off. This will allow them to become familiar with each other and to eliminate the possibility of dominant behaviors being displayed. It also gives your dog a chance to rest and relax.
2. Make a List of Phone Numbers
Make sure that you have a list of important phone numbers with you at all times in case of an emergency (or in case you lose your phone). It's helpful to have someone nearby who can come to the boarding facility if possible.
3. Get Updated on Vaccinations
Make sure your pet is up to date on their vaccinations. If you're planning on boarding them for a long period of time, it's a good idea to schedule a check-up with the vet to make sure that your pet is healthy enough to handle the stress of a long stay. If you're leaving your pet for a long period of time, it's also a good idea to make sure that your pet is on flea and tick preventative.
4. Check into Pet Insurance
If you're not sure if your pets are covered under your home insurance policy, you may want to look into pet insurance. Contact your local veterinarian for recommendations on the best insurance for you.
5. Get Your Pet Micro-Chipped
The Free Pet Microchip Registry is a national database that helps shelters and veterinarians reunite owners with lost pets. These microchips are tiny and are inserted beneath your pet's skin between their shoulder blades. The microchip is not a GPS tracker, but it can help to track down your pet if they become lost. This is advantageous to have even if you are not boarding your pet, as you never know when they may slip out your front door.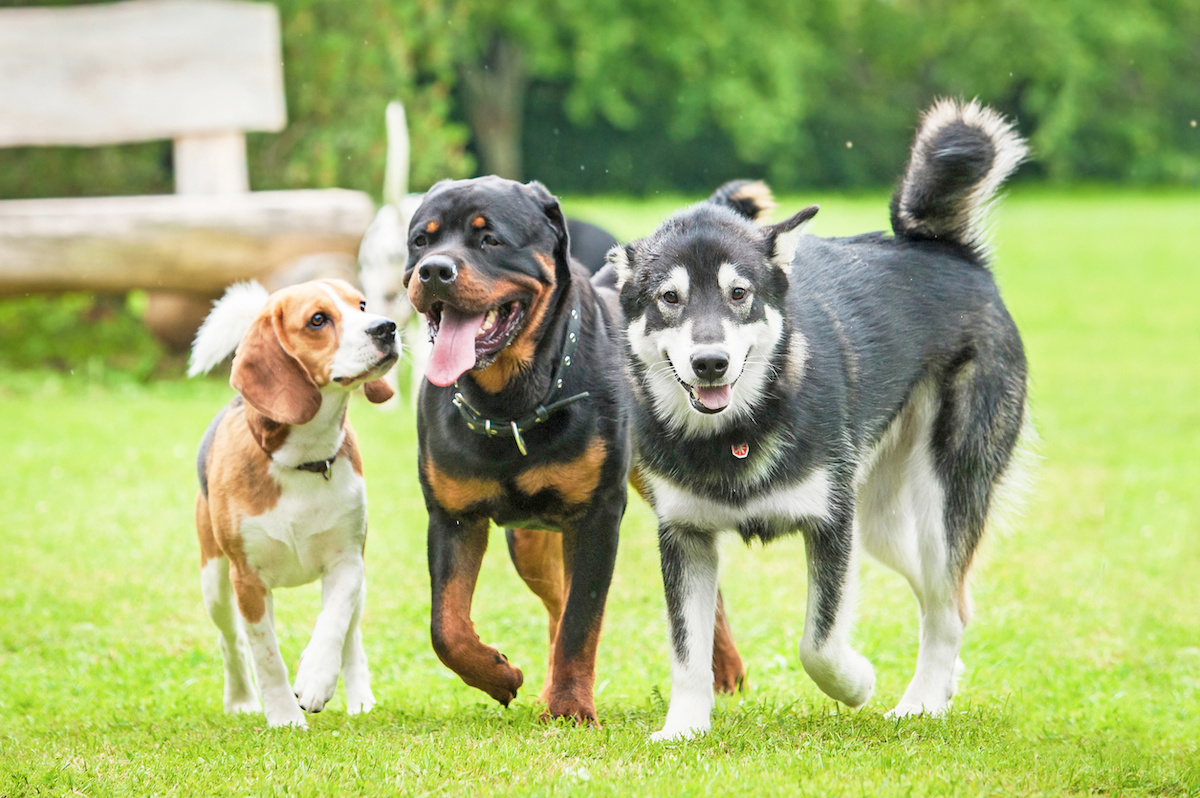 6. Make Sure Your Pet is Properly Socialized
Your pet should be used to getting along with other animals. Before taking your pet to a boarding facility, make sure that they get along with other pets. This can make for a . Keep in mind that just because your dog can get along with other dogs doesn't mean that they'll get along with cats! Make sure to keep them out of rooms with cats.
7. Bring Food to Pet Boarding
Many times, you will want to bring your pet's own food to your pet boarding facility. This will make sure your dog or cat is not eating foods that could upset their stomach.
8. Bring Your Pet's Medication to Pet Boarding
If your pet is on any type of medication, you'll want to bring it along to pet boarding. If you forget to bring it, your dog or cat sitter will have to contact a clinic or your veterinarian to get a dose of the medication at a later time. This can cause delays in administering the medication and can be a real inconvenience.
9. Bring Lots of Love Treats
When you drop off your pet, give your pet a few love treats to make sure that they know you love them and will miss them while they are away. Treats can help ease their anxiety and make them feel closer to home. You can also bring any prescription medications that your pet may need while they are at the kennel
Meanwhile, take a special water dish with you when you drop your pet off. This will help ensure that your pet gets plenty of water while at the kennel.
10. Bring Toys to Pet Boarding
You can also bring your pet's favorite toys, blankets, or other special items to keep your dog or cat comfortable while they are away.
Meanwhile, many pet boarding facilities will allow you to bring the doghouse for your pet. For the best results, make sure the doghouse is secure and sturdy.
There are many ways that you can help your pet have a comfortable and happy experience at pet boarding. If you have additional questions or need more information about these tips, please contact our friendly staff for help.
How Much is Pet Boarding?
Many of our clients ask about the cost of pet boarding. Some are surprised by the cost, but all are pleased with the level of care we provide. The cost will depend on the specific care you need and the amount of time it takes to care for your cat or dog. The more time required, you can expect a higher price.
We are happy to provide a breakdown of prices to help you determine your budget.
Take the Stress out of Pet Boarding with Animal Care Center
Are you worried about your cat or dog being afraid and unhappy at boarding? Boarding doesn't have to be a bad experience. Animal Care Center takes the stress out of pet boarding. With our comfortable and warm boarding environment, your pet will have a comfortable and stress-free stay with us. We have several areas for your pet to exercise and play. Our staff will give your pet the attention and affection they need while in our care. We will make sure that they are comfortable, healthy, and ready to return home.
Click here to learn more about our cat boarding and dog boarding services.